Welcome to another Free Art Friday! We hope you had an amazing week and are ready for a craft filled weekend! This week we have our floral heart for you. As always we have included PNG, SVG and Illustrator Files. This is beautiful in scrap pages, on cards, and done in vinyl. I recently used this for some signs for a wedding and they turned out AMAZING!
Happy Crafting, Free Art Friday, and don't forget to create everyday!
Check-in on Sunday for our Easy Like Sunday Morning FREE coloring page. Get zen, relax, and splash some color around!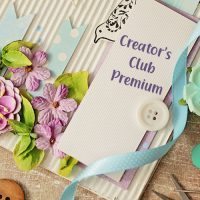 Check out the Creator's Club today! We have something for every crafter!
Please share your amazing projects and creations with us! We love to see your stuff.