Our free premium May project is a cute little canvas art created with htv (Heat Transfer Vinyl). If you would rather use paper, permanent vinyl or a mix of any of these feel free! Get creative and put your flair on the project.
What you will need:
A way to cut your vinyl (I used the Cricut Maker cutting machine but they can also be cut on a Cricut Explore or Cricut Joy)
A cutting mat for your Cricut (green or blue works, just make sure it's sticky!)
Free Design File (download below)
1. Paint Your Canvas To Seal It:
I used black acrylic paint, but you can use any medium sealant you prefer. Spray adhesive is a great way to prep canvas. Make sure to give your canvas plenty of time to dry. I try to be patient enough to allow 24 hours to dry.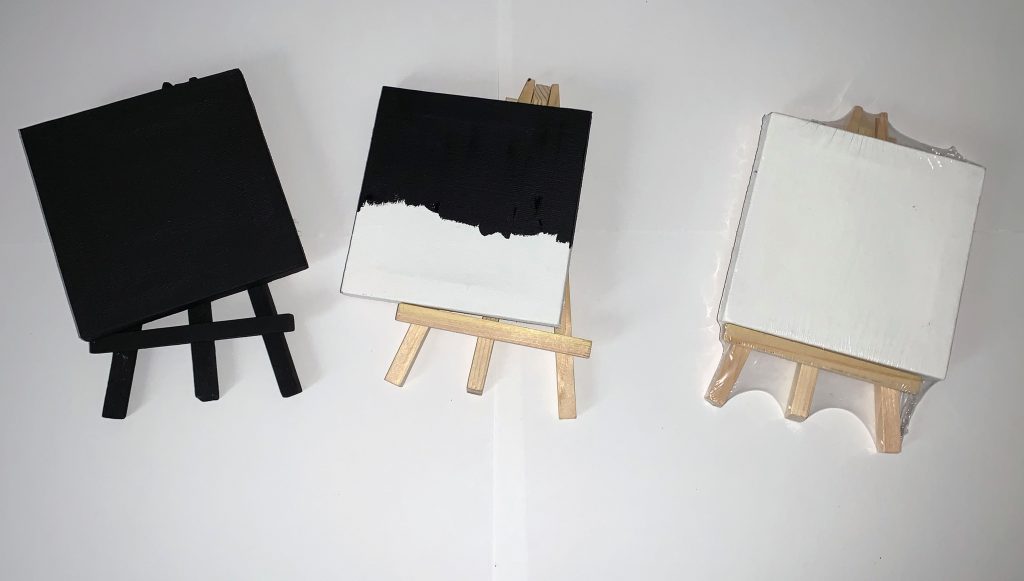 2. Prepare Your File For Cutting:
Download the free project file below. Unzip and open the file. Upload to the Cricut Design Space.
Make sure your file is sized correctly for your canvas.
3. Cut Your Design
Prepare your mats and materials and click Make It in Cricut Design Space. Make sure to mirror your design.
Also, here is a tip to prevent you from making one of my most common mistakes. Peel the corner of your vinyl before putting on your mat. I tell myself that the shiny side goes down on glitter vinyl, but always peel a tiny bit of it back at the corner just to prove to myself I haven't yet again loaded the vinyl wrong side up. Just remember you are cutting the vinyl, not the backing 🙂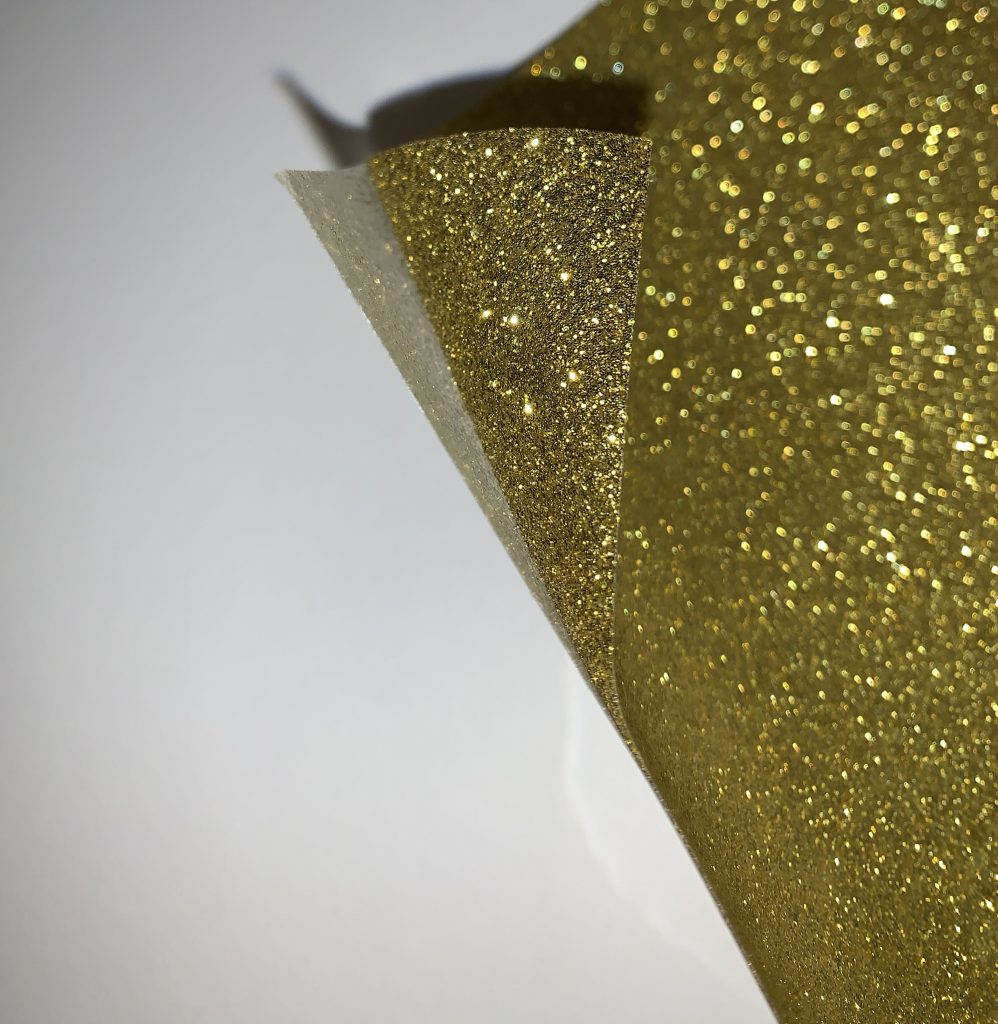 4. Put It All Together
Start warming your heat press.
Weed your cut and make sure you have removed all the extra pieces. I always trim my vinyl pretty tight so that I can lay it out evenly on the canvas. I find that a light pad or light source under my vinyl while I am weeding helps a ton! Especially with Glitter Heat Transfer Vinyl as the cut lines are difficult to see at times.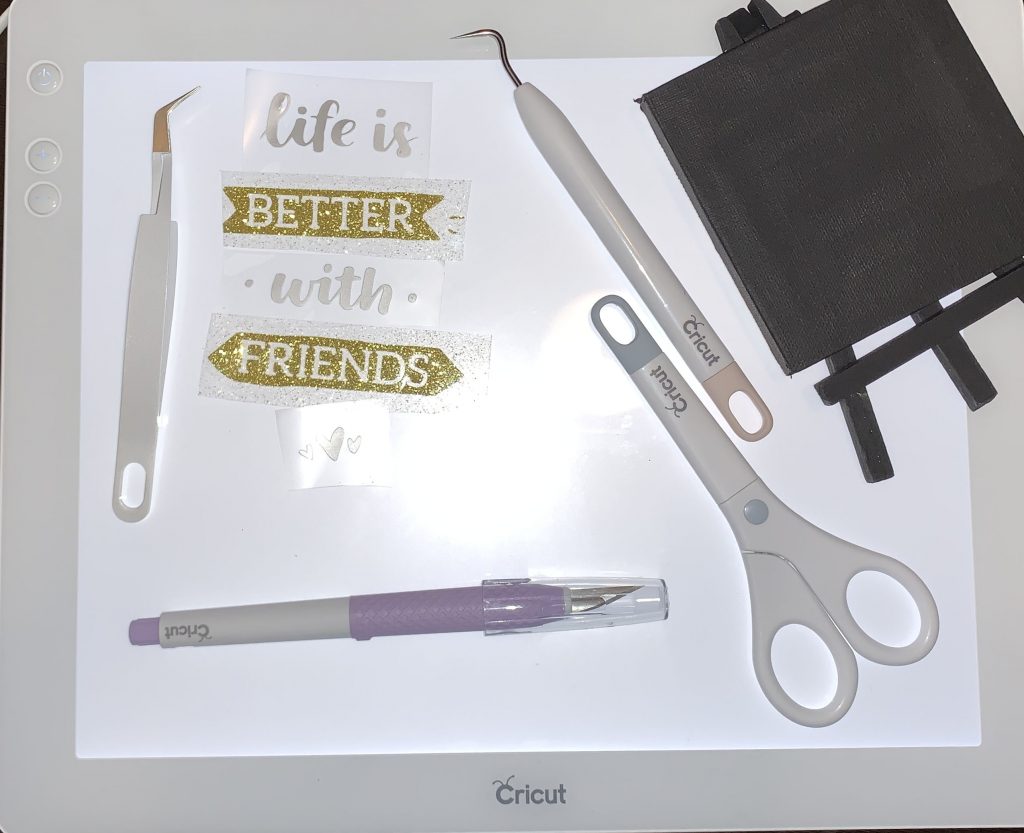 Once you are satisfied with your layout it is time to heat it up! I set my heat press on the lowest setting for this project. Settings for any other heat press are 300 degrees for 10-15 seconds and warm peel the backing.
Always peel slowly and if you see the vinyl sticking to the backing take another pass over it with your heat press. I have found with heat transfer vinyl on canvas it is better to go lower heat and more passes. Just take it slow and steady.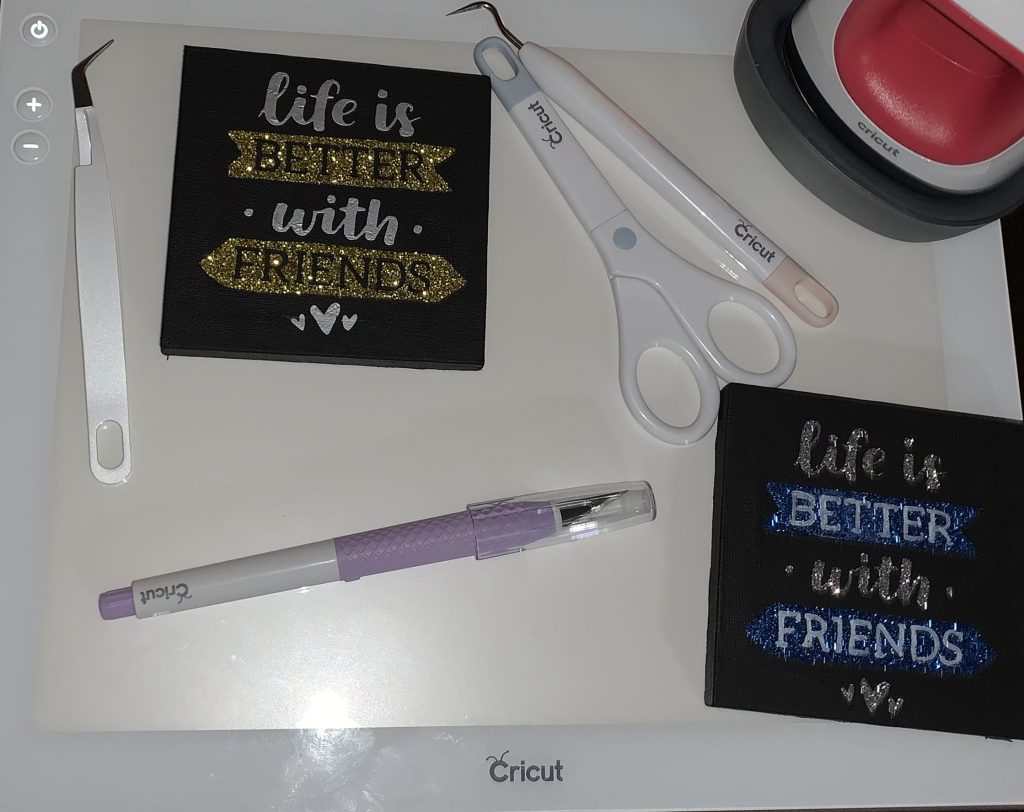 Files used with May's Free Premium Project ...